This week's governance, compliance and risk-management stories from around the web
– CNBC reported that workers at the Ben & Jerry's ice cream company's flagship store in Burlington, Vermont, filed with the National Labor Relations Board for a union election. The development follows a series of service industry union drives, including at Starbucks and Trader Joe's.

If the Burlington workers approve a unionization vote, their store would be the first Ben & Jerry's location in the US to do so. Ben & Jerry's is well known for putting its weight behind social justice causes, which became particularly notable amid the racial justice protests of 2020. The company did not immediately respond to a request for comment.


– Reuters (paywall) reported that according to a person familiar with the matter, Glencore executives have met around 120 Teck Resources shareholders during a visit to Toronto in an attempt to gain support for the company's bid rather than an internal overhaul. The $22.5 bn all-share offer from Glencore came as Teck's own plan to spin off its metallurgical coal business and focus on copper and zinc nears an April 26 vote. Glencore declined to comment and Teck was not immediately available to comment.


– Nordstrom said it has tapped former Nike COO Eric Sprunk to join its board, as the company faces pressure from an activist investor, CNBC reported. Sprunk, who was Nike's COO from 2013 to 2020, will join the board immediately, the company said, bringing the board membership to 11 directors.

In a statement, Nordstrom board member Brad Tilden highlighted Sprunk's 'track record of driving e-commerce growth and large-scale transformations within a complex global business.' The retailer's performance is being scrutinized by some investors, including activist investor Ryan Cohen. Nordstrom did not say in a news release whether the board appointment was part of an agreement with Cohen.


– According to The Wall Street Journal (paywall), the New York State Department of Financial Services (NYDFS) said it would start charging cryptocurrency firms registered in the state for the costs of annual supervision and examinations. The new rule aligns the crypto sector more closely with how the agency bills insurance and banking firms in New York for the assessment fees that fund the agency's operations.

The assessment charges will help the NYDFS take on additional resources and hire more staff to expand its virtual currency unit, it said. The assessment fees will in part be based on a formula of a crypto firm's size and complexity, superintendent Adrienne Harris said recently. The assessment, she said, will ultimately 'go a long way toward helping the space grow and helping make sure it grows safely.'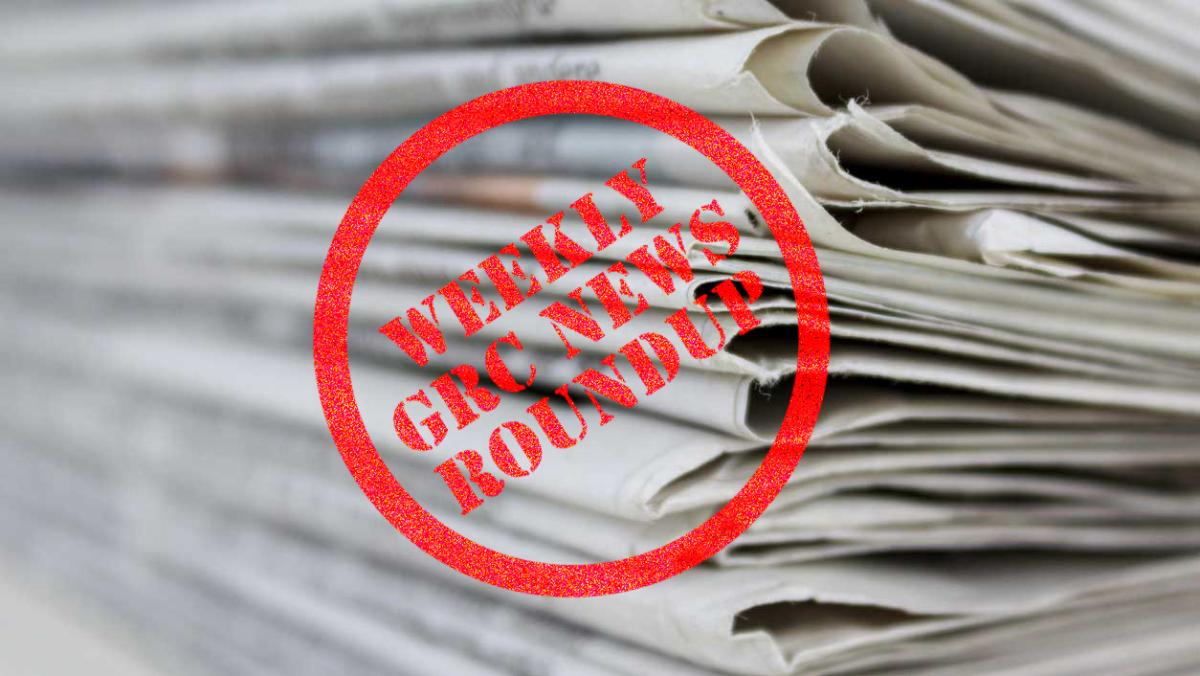 – The EU proposed making it harder for governments to repeat pouring billions of euros of state aid into a troubled bank, Reuters reported. The proposals seek to ensure that banks hold enough resources, in particular debt that can be written down to release cash in a crisis, to avoid taxpayer handouts.

'Today's proposal will enable authorities to organize the orderly market exit for a failing bank of any size and business model, with a broad range of tools,' the European Commission said. The changes would update rules introduced after the global financial crisis of 2007-2009 to stop banks being 'too big to fail'.


– According to the WSJ, US lawmakers scrutinized possible 'loopholes' in an anti-forced-labor law blocking many imports from China's Xinjiang region, expressing bipartisan support for cracking down on companies with supply chains arising from the area. The hearing followed US Customs and Border Protection reporting that it has blocked nearly $1.1 bn in goods with possible links to Xinjiang, home to China's Uyghur people and other minority groups, under the Uyghur Forced Labor Prevention Act.

'As much as we've accomplished, it's only the tip of the iceberg,' said Senator Jeff Merkley, D-Oregon. 'Compliance with this law requires a paradigm shift… Companies that resist compliance or look to exploit loopholes need to be held accountable.'

'The [US] must be persistent in its efforts,' said Rep Zachary Nunn, R-Iowa, adding that Western companies allowing forced labor in their supply chain are 'complicit' in 'China's blatant human rights abuses'.


– The WSJ reported that SEC chair Gary Gensler defended his agency's clampdown on crypto-currency markets, saying he had never seen an industry so routinely break securities laws. 'I've been around finance for 40 years, in one way or another,' Gensler said in a hearing before the House Financial Services Committee. 'I've never seen a field that is so non-compliant with laws written by Congress and confirmed over and over again by the courts.'

Gensler also fielded numerous questions about the SEC's proposal to mandate climate-change disclosures from public companies, increase regulation of private equity and hedge fund firms and overhaul the way stock trading works. Many companies and industry groups have pushed back against the plans.

Rep Patrick McHenry, R-North Carolina, chair of the House panel, has said the SEC's proposal to require public companies to disclose information about climate-change risks and greenhouse gas emissions shows progressives 'using our institutions to force their far-left ideology on the American people.'

Gensler said hundreds of companies are already making climate-related disclosures because many investors want them. The SEC's goal is to make such information more consistent and comparable, he said.


– Two subsidiaries of Seagate Technology Holdings agreed to pay $300 mn for violating export restrictions placed on Huawei Technologies Co over concerns the Chinese telecoms company poses a threat to US national security, the WSJ reported.

The Dublin-based data-storage equipment provider continued to sell hard drives to Huawei despite tougher export controls imposed on the Chinese company in 2020, the US Department of Commerce said. The fine is the largest stand-alone administrative penalty ever imposed by the department's Bureau of Industry and Security (BIS), according to the agency, which administers and enforces US export controls.

Seagate in a statement acknowledged the agreement, saying it had agreed to admit to the bureau's allegations partly in an effort to put the matter behind it and to focus on its current business challenges and long-term strategy. 'While we believed we complied with all relevant export control laws at the time we made the hard-disk drive sales at issue, we determined that engaging with BIS and settling this matter was the best course of action,' said Dave Mosley, Seagate's CEO, in the statement.


– CNBC reported that, according to people familiar with the matter, Walt Disney Co is preparing to ramp up its fight with Florida Governor Ron DeSantis and his Republican allies in the state legislature. With just weeks until Florida's legislative session ends, Disney is pressing lobbyists to ramp up their efforts to influence the Republican-controlled state legislature and to target land use-related bills that could harm the company, among other measures, the people said.

A spokesperson for Disney declined to comment on the lobbying effort.


– The WSJ reported that this proxy season companies including Disney, Salesforce and Bath & Body Works have faced activists preparing to battle for board seats, only for the activists to agree to truces. In only one case in the US has an activist's bid for board representation gone all the way to a shareholder vote, when Land & Buildings Investment Management succeeded in winning one board seat at Apartment Investment & Management Co. That compares with four such cases by this time last year, three in 2021 and seven in 2020, according to data from research firm Insightia.

As of April 18, there had been 33 settlements in which a company agreed to give an activist at least one board seat – at a time when overall activist volume is down – compared with 32 at the same point last year, the data shows.