This week's governance, compliance and risk-management stories from around the web
– CNBC reported that Elon Musk said Twitter's board of directors won't be compensated for serving if he acquires the company. 'Board salary will be $0 if my bid succeeds, so that's around $3 mn a year saved right there,' Musk said in a tweet. It's not clear who would be appointed to serve on the board of a Musk-owned Twitter. After building up more than 9 percent in stock, Musk offered to buy Twitter in a deal valued at roughly $43 bn. In response, Twitter adopted a limited duration shareholder rights plan, often referred to as a poison pill, in an effort to fend off a potential hostile takeover.


– According to Reuters (paywall), employment rates for the law class of 2021 rebounded from the pandemic-induced slump that hit the previous class, ending up stronger than two years ago. Almost 76 percent of last year's new juris doctors found jobs that require bar passage within 10 months of leaving campus – up from 72 percent among the class of 2020, according to figures from the American Bar Association (ABA). Eighty-three percent of 2021 law graduates had either full-time, long-term jobs that require passing the bar or jobs for which a law degree is an advantage, up from 77 percent the previous year.

Employment rate gains in previous years were largely fueled by a declining number of law graduates looking for work, a trend that began to reverse in 2020. But last year saw increases in both graduates and legal jobs, which is a positive sign for the legal academy and the legal industry.


– CNBC reported that the CEO-to-worker pay gap is widening again, as executives who took pandemic pay cuts more than recovered lost earnings in the last year. CEOs made 254 times more than the average worker in 2021, up 7 percent from the previous year, according to the Equilar 100, which offers an early look at CEO compensation at the largest companies by revenue that filed 2021 proxy statements by March 31.

In 2021, median CEO compensation reached $20 mn, a 31 percent increase from the previous year due to big jumps in stock awards and cash bonuses based on market performance and company productivity. CEO pay consists of wages plus bonuses, long-term incentives and stock options, which comprise around 85 percent of CEO compensation, according to Lawrence Mishel of the Economic Policy Institute.

Median worker compensation at Equilar 100 companies rose from $68,935 in 2020 to $71,869 in 2021, a roughly 4 percent increase. Equilar says this increase is due in part to companies that offered bonuses and other cash payouts in the recovering pandemic economy that saw increased consumer demand and a tightened supply of employers.


– A group representing some of Meta Platforms' institutional investors urged shareholders of the Facebook parent company to vote against the re-election of two of its board members, Reuters reported. 'We believe the lack of independence of board members Peggy Alford and Marc Andreessen is undermining the board's ability to adequately oversee the management team and represent shareholders' best interests,' Shareholder Association for Research and Education (Share) said in a filing.

The group of 15 shareholders, including Share, the Illinois State Treasurer and Arjuna Capital, instead urged the nomination of new, independent directors, according to the filing.

Meta, which is scheduled to hold its AGM on May 25, declined to comment.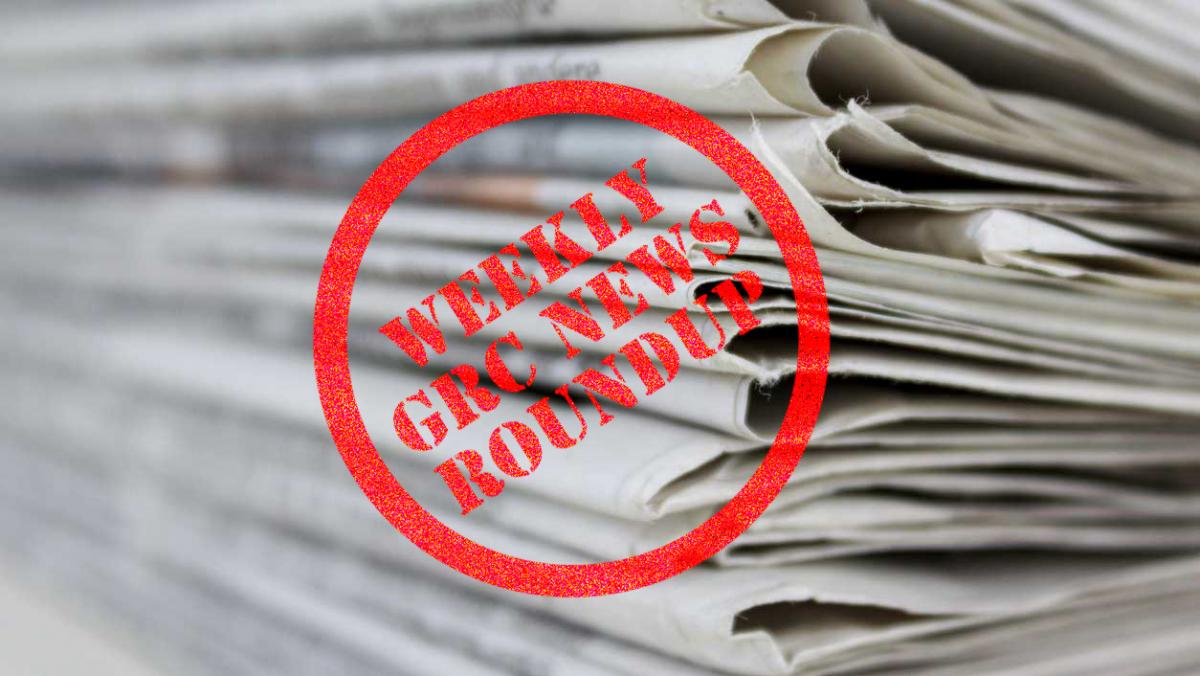 – Reuters reported that the 9th US Circuit Court of Appeals sent lawsuits by six California cities and counties – accusing Chevron Corp and other energy companies of fueling climate change – back to state court after the US Supreme Court required it to take another look. The ruling made it the third federal appeals court to remand a climate change lawsuit after the Supreme Court last year gave the companies an opening to try to fight them in federal court.

US Circuit Judge Sandra Ikuta rejected the companies' arguments that the cases raised substantial federal issues that belonged in federal court, adding that the statute that governs removing cases from state to federal courts must be interpreted narrowly. 'Our adherence to this doctrine does not change merely because plaintiffs raise novel and sweeping causes of action,' she wrote for the three-judge panel.

Chevron in a statement said it 'looks forward to additional challenges that should put an early end to this meritless lawsuit.' The counties of San Mateo and Marin and the city of Imperial Beach in a joint statement said they were 'eager to return to the state courts where we filed our cases more than four years ago.'


– The Financial Conduct Authority (FCA) said women should make up at least 40 percent of boards at UK listed companies and one director should be a person of color, Reuters reported. At least one senior position such as company chair, CEO or CFO should be held by a woman, the FCA added. The regulator said companies will have to make annual statements showing how they are complying with the new rules or explain any divergences.

'As investors pay increasing attention to diversity at the top of the companies they invest in, enhancing transparency at board and executive management level will help hold companies to account and drive further progress,' said Sarah Pritchard, the FCA's executive director of markets. In February the government-backed FTSE Women Leaders Review said female representation on the boards of the UK's largest 100 companies stood at 39.1 percent.


– CNBC reported that European food delivery company Just Eat Takeaway.com said it's considering a sale of Grubhub, its US arm, after facing pressure from investors to explore strategic deals. Just Eat Takeaway.com's board 'confirms its alignment with shareholders in wanting to both create and realize value from the company's highly attractive portfolio of assets,' the company said in a trading update. 'As such, management is currently, together with its advisers, actively exploring the introduction of a strategic partner into and/or the partial or full sale of Grubhub.'

Just Eat Takeaway.com said it could not guarantee such a sale will be agreed, or when it might happen. 'Further announcements will made as and when appropriate,' it said. The company has faced growing calls from prominent shareholders to divest its Grubhub division.


– A national group of legal ethics lawyers urged the American Bar Association (ABA) to update a rule to say lawyers licensed in one state may practice and represent clients elsewhere, according to Reuters. The Association of Professional Responsibility Lawyers called for a revision to the ABA unauthorized practice rule, which serves as a model for states' own guidelines. The proposal comes as the Covid-19 pandemic has forced many lawyers to work remotely, in some cases prompting them to relocate across state lines.

The ABA declined to comment pending further review.


– The Wall Street Journal (paywall) reported that a group of New York city and state pension funds that collectively own more than $5 bn of Amazon.com stock are urging fellow shareholders to vote against re-election of two board members for what the institutions say are failures to adequately protect worker safety. New York City's pension fund has paired up with New York state's pension fund and the office of the Illinois state treasurer to vote against the re-election of Daniel Huttenlocher and Judith McGrath. The two directors sit on a committee on Amazon's board that oversees leadership development.

New York City Comptroller Brad Lander said Amazon's directors have repeatedly declined requests to meet and discuss the company's treatment of its workers, which the group says 'violates state and federal law and also conflicts with Amazon's own human rights policy.'

When asked for comment, an Amazon spokesperson provided the company's safety report. 'In 2021, we invested $300 mn in safety improvements such as capital improvements, new safety technology, vehicle safety controls and engineering ergonomic solutions,' the report states.


– Reuters said that, according to a new report by the Center on Ethics and the Legal Profession at Georgetown Law and the Thomson Reuters Institute, attorneys ranked compensation behind clear opportunities for career growth, positive relationships with their co-workers and quality work when asked what would keep them from leaving their firms. 'Not only is it incredibly expensive to constantly be replacing lawyers who are commanding ever-higher salaries, but the attorneys who are most likely to leave are likely to be the lawyers law firms will need to meet increasing client demands for broader diversity,' the report's authors wrote.


– Carl Icahn is urging major index-fund managers focused on ESG investing to support his proxy fight at McDonald's Corp for better treatment of pregnant pigs, the WSJ reported. The activist investor has nominated two directors to the fast-food company's board as part of his campaign. McDonald's shareholders will decide whether to support Icahn's nominees or the company's slate at its AGM, set for May 26. He said some ESG-focused investors have subjectively selected which principles they care about and put too little emphasis on animal welfare.

In a letter to McDonald's shareholders, Icahn criticized McDonald's for spending $16 mn to defend itself against his proxy contest rather than putting the money toward sparing pigs from small crates.

McDonald's didn't immediately respond to a request for comment.


– According to Reuters, a group of 18 US House Republicans on Friday sent Twitter board members a letter asking them to keep all records and materials relating to Elon Musk's offer to buy the company. 'As Congress continues to examine Big Tech and how to best protect Americans' free speech rights, this letter serves as a formal request that you preserve all records and materials relating to Musk's offer to purchase Twitter, including Twitter's consideration and response to this offer, and Twitter's evaluation of its shareholder interests with respect to Musk's offer,' stated the letter.

Republican lawmakers have criticized Twitter for steps such as banning the account of former US president Donald Trump due to the risk of further incitement of violence after the storming of the US Capitol.

Twitter, which did not immediately comment on the letter, on Thursday said: 'The board is committed to conducting a careful, comprehensive and deliberate review to determine the course of action that it believes is in the best interest of the company and all Twitter stockholders.'