In this episode, we look at how AI presents risks and opportunities for in-house legal teams and law firms, and ask Robert Monks about his views on today's executive compensation and how it might be reformed
'The role of lawyers is going to narrow, and the future role of lawyers will be to apply judgment, creativity and empathy – emotional intelligence – to the questions and projects clients give them,' says Anthony Davis, of counsel with Clyde & Co, giving his verdict on the impact of artificial intelligence (AI).

'I think it's going to have a profound and huge effect' on law firms, he tells Corporate Secretary editor-at-large Ben Maiden in the latest episode of Corporate Secretary's podcast Governance Matters. For one thing, Davis predicts much of the work that associates have traditionally done, such as making initial drafts of documents, is 'going to go the way of the dodo'.

In-house legal teams may face similar changes as AI offers cost savings CFOs yearn for. But it may not be all bad news for those worrying about their careers. 'Like [with] all new technologies, some jobs go away but other jobs get created... and I think that's what is going to happen in firms and what is going to happen in-house,' Davis says.

Among other things, clients are going to start asking billing questions of legal teams that don't use AI, and lawyers will face pressure to become more tech-savvy, he predicts. He goes on to talk about the lack of a regulatory 'seal of approval' for AI tools, the difficulties for lawyers of assessing those tools themselves and his hopes for AI's impact on the profession.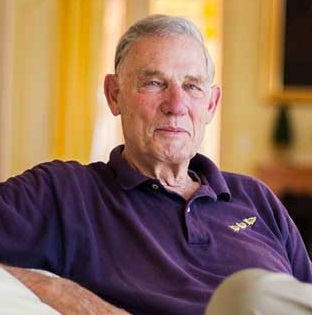 EXECUTIVE PAY AND POWER
In this episode, Corporate Secretary also speaks with author, institutional activism and corporate governance pioneer Robert Monks, who among many other things is the founder and former president of ISS.

Monks shares his views on executive compensation, including why some boards may struggle to keep it in check, the impact – or otherwise – of regulation in the area and the nature of corporate power.

He also discusses whether companies should consider the interests of investors and other stakeholders. The best way to make that happen, and to address the aim of incorporating ESG metrics into executive pay, would be to change the accounting system, he says.

'Compensation is something so close to the heart of the existing power structure that in order to change it you have to have a combination of factors that are rare to put together,' he explains. 'One of them is that you have to be able to make a case that on its face the compensation is unreasonable. Now that's very hard to do.'  
 

The Governance Matters podcast provides listeners with insight into cutting-edge issues of the day for corporate secretaries, general counsel and other governance professionals.

The series looks at how the roles of the corporate secretary and the board have evolved over time, as well as how the governance landscape continues to change. From ESG to entity management, shareholder engagement to technology, hear from award-winning governance professionals and leading advisers about the latest public company governance matters.

Click here to listen and subscribe on Apple podcasts, Spotify, Stitcher and Soundcloud.